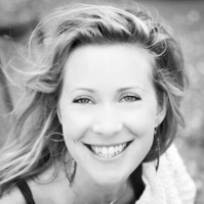 About
"Jewelry by Viki was inspired by the two biggest passions in my life, my love of nature and my love of design." - Viktoria
Inspired by Nature + Handmade in Portland, Oregon
I have been creating handmade jewelry inspired by nature since 2005. Using the Architecture Degree I earned at Cal Poly - San Luis Obispo I have a critical eye to discern unique color combinations and maintain a high quality of craftsmanship throughout my lines. I find design ideas in everything I see in my surroundings, leaves, rocks, rivers… Anything can inspire a new piece of jewelry!
I am proud to say that Jewelry by Viki is supporting the US economy and the environment. We purchase materials from US companies, use recycled metals, and produce our handmade jewelry in Portland, Oregon.
Viki's jewelry collection is available in bronze and bright or oxidized sterling silver partnered with a variety of the finest gemstones.