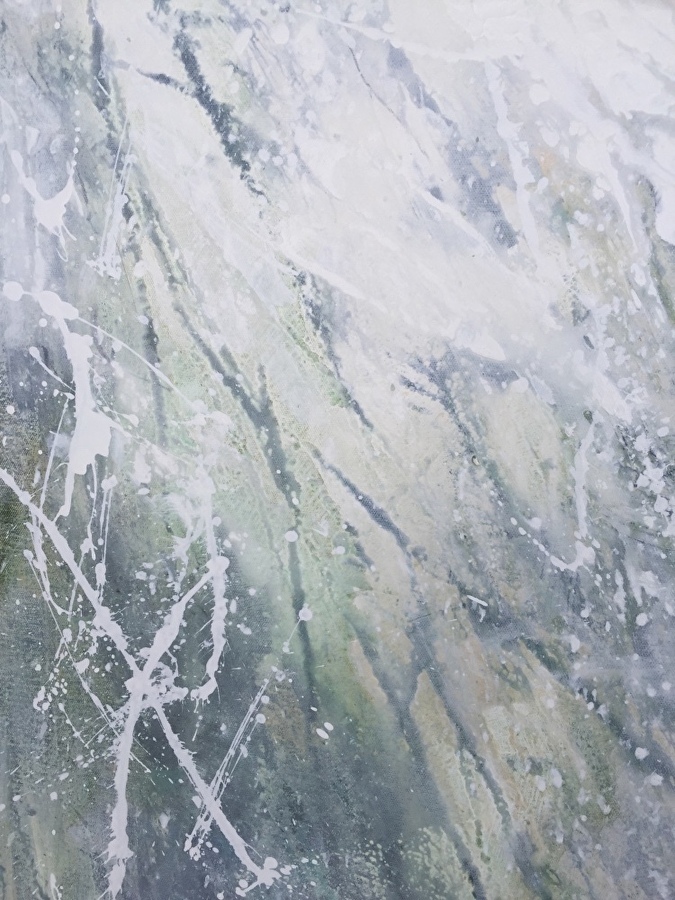 Snow Falling on Cedars
"Snow possesses an amazing range of power in our world, able to drive even the hardy indoors or to entice the adventurous out to climb mountains or slide down them. In Snow Falling on Cedars, I am portraying the velvet power of snow .In the absence of bitter cold and biting wind, the snowfall is big and wet and quiet. It falls softly and benevolently on all things, without discrimination, turning even the darkest of evergreens to winter whites. What power is that!" - Parks Lowe

Original painting by Parks Lowe.
Acrylic on canvas
36" x 48" x 1: