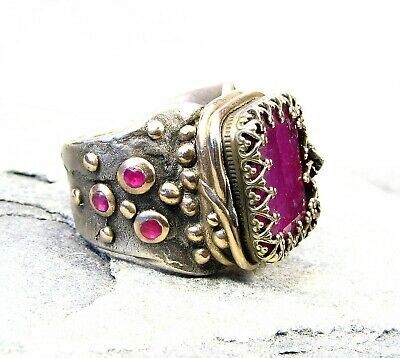 Pink Beryl Ruby Ring
One of a Kind organic white bronze ring designed and handcrafted by a Norwegian jewelry artist. All designs are original and the rings are stunning!
This ring features a 14mm x 18mm pink beryl stone and 2mm ruby corundum stones on both sides. This is a statement ring!
This ring is a Size 8
sold out